Are You our next great employee?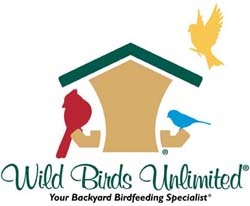 The difference between Wild Birds Unlimited® and other retailers goes far beyond what we sell. It's who we are. Enthusiasm, professionalism, informed advice and superior customer service are the hallmarks of our staff.
We are seeking a FULL-TIME Sales Associate. Great retail and service skills are a must. Working at your locally owned Wild Birds Unlimited store is an opportunity to support and educate our friendly customers about birds and nature.
Our Sales Associates work with the owners and other staff, to bring to life the store's mission: "We Bring People and Nature Together... and We Do It With Excellence!" To that end, we provide training with regard to backyard bird feeding, bird watching and product knowledge.
Requirements:
Previous retail experience preferred, but not required.
Ability to lift and carry seed for our customers - a foundation of our service!
Lifting and re-stocking of sometimes heavy items are routine requirements.
This FULL-TIME position is for 5 days per week. Flexibility is required to occasionally work weekends and holiday periods.
Work hours: Monday through Friday 9:30 am to 6:30 pm
Our goal is to provide quality products, service, expertise and a high energy shopping experience.
Help customers bring nature into their own backyards and lives. Come join our team!
(To open the file, you must have Adobe Reader installed. Click here to download Adobe Reader.)
Please note: We are accepting applications by mail only.
Applications should be mailed to:
Wild Birds Unlimited
250 Indian Brook Drive
Somersworth, NH 03878